Cost-effective QK 90HP Tractor Exported To Africa For Many Times
2022-04-28
Today, another friend from Africa bought our QK series engine. The QK 90hp wheeled tractor adopts the famous YTO engine, which has the advantages of sufficient power and low fuel consumption. At the same time, the large 150-liter fuel tank is installed, you do not need to refuel many times, and the working time is very long, which helps you improve efficiency. We will strengthen the site and make it safer and more reliable. A variety of PTO speeds to meet your different work needs. The front axle and clutch of the tractor are made of the best German brands, with compact structure, flexible steering, reliable performance, and not easy to damage.
Not only that, we have high-quality pre-sales and after-sales services to provide you with one-to-one service and answer various questions. At the same time, we will send some vulnerable parts according to your needs when we ship. High quality, reasonable price, high-quality service, and comfortable appearance are deeply loved by African friends.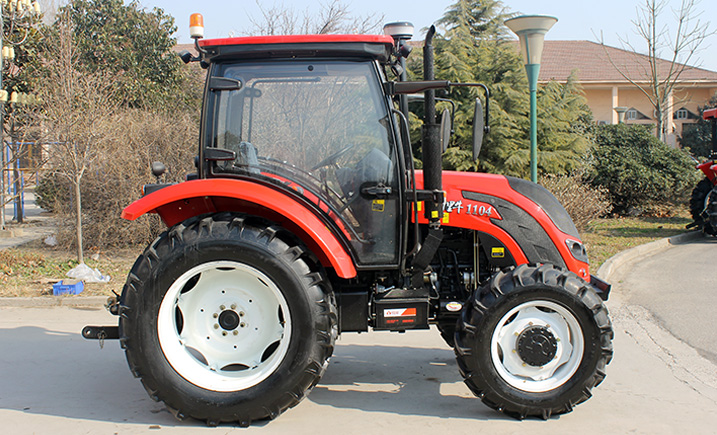 We are a professional agricultural tractor manufacturer with a history of more than 30 years, with a professional team, a complete production line, rich technology, and experience. Choose QLN, and choose cost-effective products. If you have any requirements, please feel free to contact us.