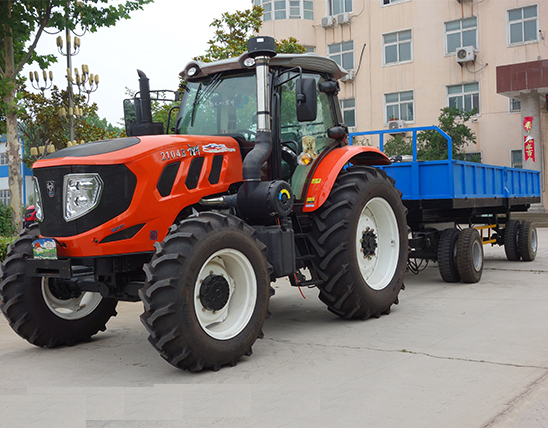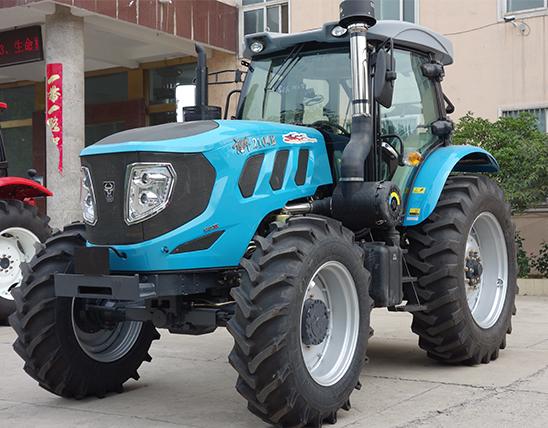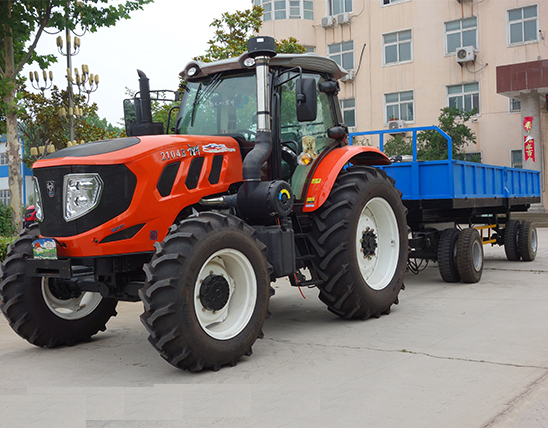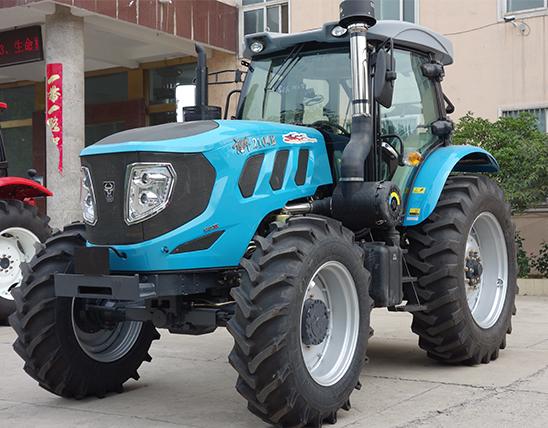 QC Series QLN-2104B Wheeled Tractor
This 210hp tractor is belong to our QC series tractor, it is with YTO engine,and Germany LUK 14-inch double-acting clutch, And it torque coefficientis large and the transmission ability is strong.and for this tractor clutch,we use Hydraulic boost clutch, it is easy for operator to operate
info@qln-tractor.com
8618236900192
Products Description
This 210hp tractor is belong to our QC series tractor, it is with YTO engine,and Germany LUK 14-inch double-acting clutch, And it torque coefficient is large and the transmission ability is strong.and for this tractor clutch,we use Hydraulic boost clutch, it is easy for operator to operate.
Products Use
For this big tractor mostly use in big size farm, And also it can use at some of the Mechanical engineering.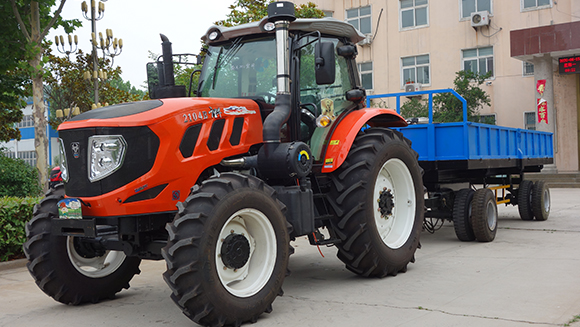 Products Advantage
 

Equipped with Weichai Power variable frequency common rail engine, strong power, optimized adjustment of engine curve, lower fuel consumption.t of engine curve, lower fuel consumption.

+

Optional German LUK clutch, high reliability; universal joint four-wheel-drive front driveshaft, large transmission torque; hydraulic system independent oil, high cleanliness, low failure rate.

+

Using 16F+8R meshing shuttle type gear shift, reasonable speed matching, good working adaptability, optional crawler gear.

+

240 liters of double under-mounted fuel tanks, long continuous operation time, and high operating efficiency. Full hydraulic steering system, easy to drive, flexible steering, front and rear adjustable steering wheel, more comfortable.

+

Upgraded luxurious air-conditioned cab with new interior, new streamlined hood, more beautiful and more comfortable.

+

Double pressure hydraulic lifter, equipped with 325/328 gear pump; 3 sets of hydraulic multi-way valves are provided to meet the power requirements of various machines.

+
Products Parameters
210HP
Model
QLN-2104B
Engine
Rated Power(kw)
155
Type
Direct-injection, water-cooled 6-cylinders diesel engine
Rotation Speed(r/min)
2200
Dimension
Wheel Drive
4WD
Minimum Using Weight(kg)
5800
Overall Dimension(mm)
5240*2345*2920
Wheel tread for Front Wheel(mm)
1850
Wheel tread for Rear Wheel(mm)
1870(Adjustable)
Wheelbase(mm)
2727
Minimum Ground Clearance(mm)
480
Gear Box
16F+8R
Front Tire
14.9-26
Rear Tire
18.4-38
Steering Type
Hydraulic power steering
Working Device
PTO Shaft Speed(r/min)
760/850
Max lifting Force at 610mm (KN)
29
Max Traction (KN)
≥35
Suspension Type
3 points, CAT.3,
SEND MESSAGE
Thank you for your interest in Henan Qianli Machinery. Please feel free to submit your inquiry information to us. Our sales manager will contact with you ASAP.We are now looking for Global Distributors and look forward to cooperating with you!