Chalion Latest Upgrade 110hp Tractor With Trailers For Sale
2023-01-11
Chalion specializes in agricultural machinery sales and is a tractor manufacturer with over thirty years of experience. We have large physical factories and have cooperative customers in Africa, Southeast Asia, South America, Oceania, and other regions.
New upgraded 120hp farm tractor and trailer for sale this year. Upgraded double-acting clutch for agricultural machinery, flexible steering, and more convenient maintenance. At the same time, the hydraulic steering and the cab have also been modified to make the driver more comfortable to use. The upgraded tractor has been tested repeatedly, and its performance is very stable. At the same time, the price of this farm machinery is also very reasonable. You can use and buy new farm tractors with confidence.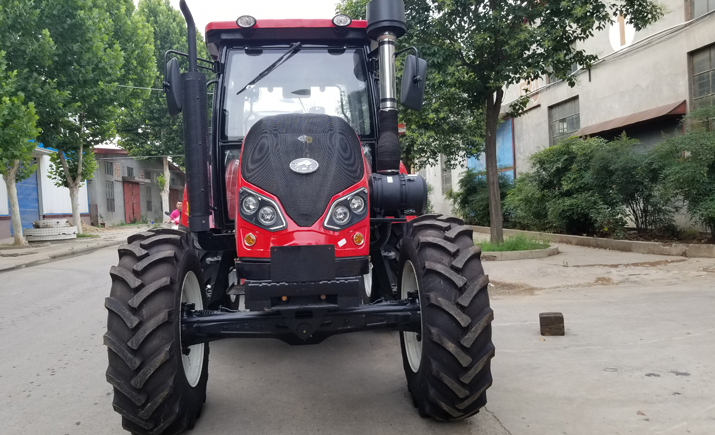 Chalion has been manufacturing farm tractors for many years and continues to evolve to meet the needs of our customers. It is very stable in terms of tractor quality and price. If you need a farm tractor, please feel free to contact us!