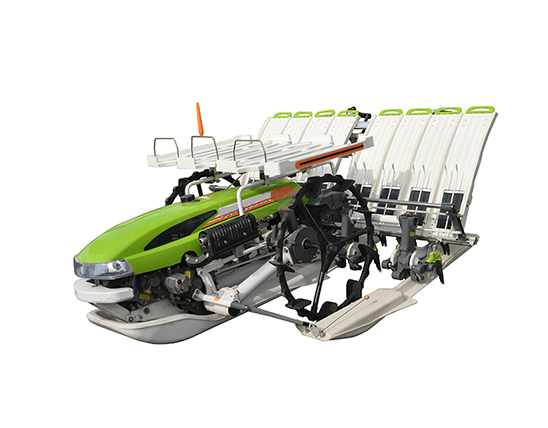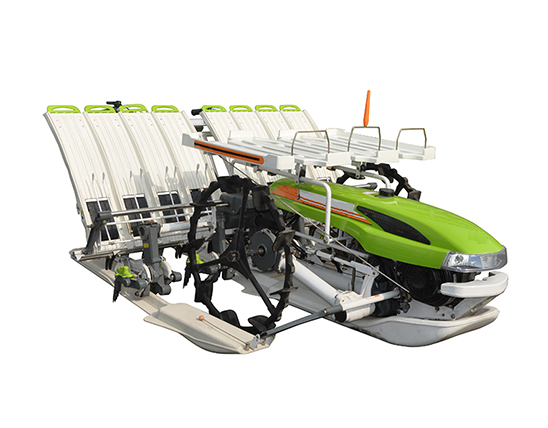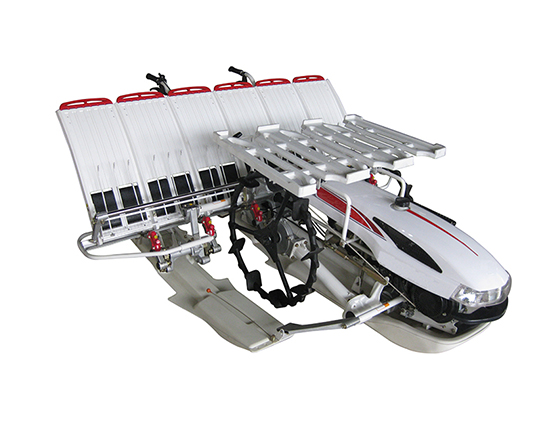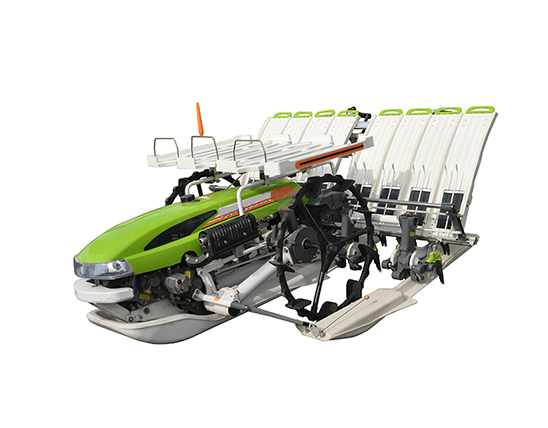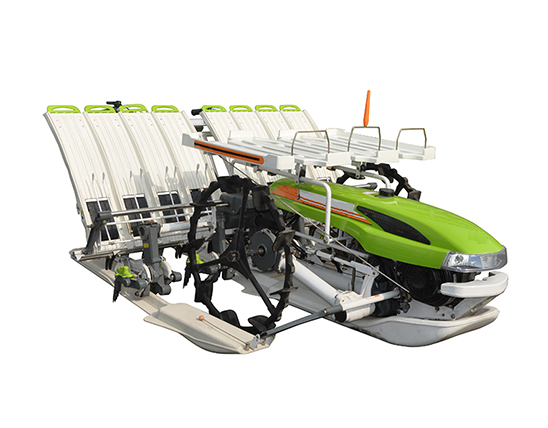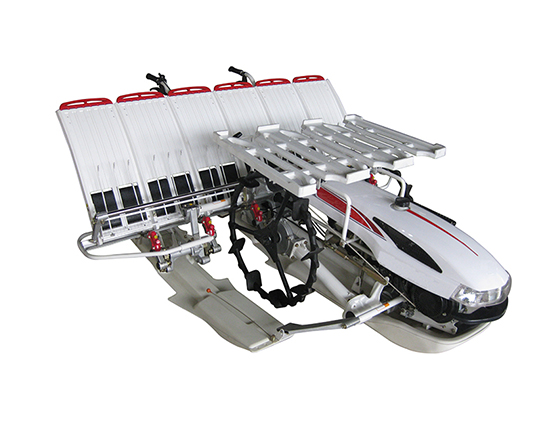 Rice Transplanter
The Chalion brand walking rice transplanter is mainly for the rice planting, it suitable for small paddy field, it exported to West Africa, South-east Asian countries, for example, Nigeria, Ghana, Indonesia, Malaysia, Philippines and so on.
info@qln-tractor.com
8618236900192
Products Description
The Chalion brand walking rice transplanter is mainly for the rice planting, it suitable for small paddy field, it exported to West Africa, South-east Asian countries, for example, Nigeria, Ghana, Indonesia, Malaysia, Philippines and so on.
1)This is the star product of our company. Besides being used in China, it has been exported to more than 10 countries, such as India, Indonesia, Philippines, etc.
2)Farm rice transplanter includes 4-row transplanter and 6-Row transplanter.
3)Model AP40 hand-held transplanter, the overall size of the machine 2180 x 1260 x 950 mm, the weight is 150 Kg;
4)The row spacing is 300mm and 250mm optional, suitable for the agronomic requirements of different regions, and the working efficiency of the whole machine is 2-3 mu/hour.
5)It can be applied to blanket seedlings and potted blanket seedlings.
6)We can provide customized development to meet customer agronomic requirements.
Products Use
The rice transplanter is a planting machine for planting rice seedlings in the paddy field. The rice transplanter can provide seedlings, split seedlings, and transplant seedlings in one go. The requirements for the length, short, large and small seedlings are not strict, and the plant spacing and row spacing are in accordance with the hybrid rice planting standards. The design can also be adjusted at any time as needed.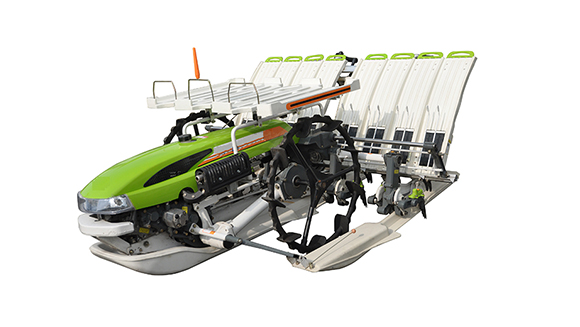 Products Advantage
Main features of the product:
Nooil leakage, using imported seals, the whole machine has been strictly sealed and tested!
Donot float seedlings, using proprietary technology, rice paws in a straight line! Do not float, high upright!
Yamaha engine, strong power!
High reliability, 2 years and 3 packages of products!
Super corrosion resistance, fasteners, sheet metal parts after 72 hours salt spray test!
High power, low emissions, low noise.
Reliable power transmission: adopts bevel gear transmission mode to transmit power, high efficiency and reliability.
Superior performance: float plate type hydraulic lifting mechanism and optional automatic balance system, consistent in the depth of transplanting.
Good field passability: Adopt large-diameter wheels, adaptability of wet fields, rotten fields, and good field passability.
High operating comfort: Using ergonomic design, according to the operator's height, adjust the height of the handle to achieve harmony between man and machine.
Integration of agronomic requirements: Achieving a wide range of intermediate behaviors, narrow rows on both sides, increasing basic seedlings, and increasing rice yield.
Products Parameters
Main performance and technical specifications
Model
Unite
Secification
Model
Unite
Secification
Product type:AP40(250/300mm)
Walking part
Wheel
--
Iron wheel
Dimensions
Length
mm
2180
Dia.(wheel)
mm
660
Width
mm
1260/1480
Width(wheel)
mm
61/90
Height
mm
950
Transmission
steps
Forward(2steps)/back(1 step)
Weight
kg
150
Walking speed
m/s
0.75-1.51
Transplanting organization form
Crank rocker type
Transplanting part
Speed
m/s
0.36-0.73
Crank radius
mm
35
Line number
line
4
Transplanting frequency
Times/min
≤270
Row pitch
mm
250/300
engine
Model
--
Four-stroke single-cylinder gasoline engine
Planting distance
mm
126/139/169/174/192/233(6 steps can be adjusted )
Max/Rated power
Kw(ps)
4(5.5)/3.3(4.4)
Planting depth
mm
10-35(6 steps can be adjusted)
Mas/Rated running
r/min
4000/3600
The thickness of taking seedling
mm
10-18(11 steps can be adjusted)
Engine fuel
--
93# gasoline
Transplanting times
 steps:16/18/20/ teps:20/22/24
Starting method
--
Anchor rope recoil type
Spare seedling boxes
Plate
2
Oil tank
L
3.5
Productivity
Hectare/hour
0.13-0.18
Main performance and technical specifications
Machine dimension
Total length(mm)
3380
Total width(mm)
2170
Total height(mm)
2110
Minimum height from ground
360mm
Machine weight
750kg
Engine
Model 
Kubota D782-ET09
Brand
diesel engine
Type 
Three cylinder, V-shaped, water-cooled, four-stroke
Bore (mm)* stroke (mm)
80*79
Displacement(L)
0.778
Fuel
Diesel 
Rated power / speed
14.4(19.6)/3200
Intake method
naturally inhale
Steering modes
Hydraulic Power Steering
Fuel Tank Capacity
20L
Walking part
Steering method 
Hydraulic power assisted steering
Wheel
Type
Front wheel
Solid tyre
Rear wheel
Rubber lug wheel
OD×rim width
Front wheel
650mm×78mm
OD×rim width
Rear wheel
900mm×50mm
Speed change method
Hydraulic stepless transmission (HST)
Transmission
[Forward(2steps,including transplanting 1 step)/ back(1 step)]* infinitely variable speed
Seedling transplanting part 
Line numbers of transplanting
6 lines 
Row spacing 
30cm
Plant spacing 
240 / 210 / 180 / 170 / 160 / 140 / 120 / 110 (mm)
Plant depth(mm)
2-44
The thickness of taking seeding(mm)
8-18
Transplanting times (times/min)
16/18/22
Spare seedling boxes(Plate)
6
Productivity (hectare/hr)
0.2-0.5
SEND MESSAGE
Thank you for your interest in Henan Qianli Machinery. Please feel free to submit your inquiry information to us. Our sales manager will contact with you ASAP.We are now looking for Global Distributors and look forward to cooperating with you!